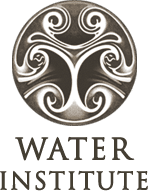 ABOUT THE WATER INSTITUTE
In 2004, the Occidental Arts and Ecology Center (OAEC) established the WATER Institute (Watershed Advocacy, Training, Education & Research) to promote understanding of the importance of healthy watersheds to healthy communities. The WATER Institute develops innovative science-based solutions for communities and the environment to address the legacy of hydrologically destructive land-use practices and policies on California's watersheds, and the urgent need to address the impacts of climate change on the water cycle.
Through demonstration, education, watershed community organizing and advocacy leadership, the WATER Institute empowers community-based watershed literacy and action by:
Reframing the policy debate around water quality and supply at the city, county and California state levels;
Educating and empowering all sectors of regional economies to implement restoration, conservation, and policy changes in their communities for water security;
Implementing climate change responsive land-use and water management practices at the watershed scale.
---
WATER INSTITUTE STAFF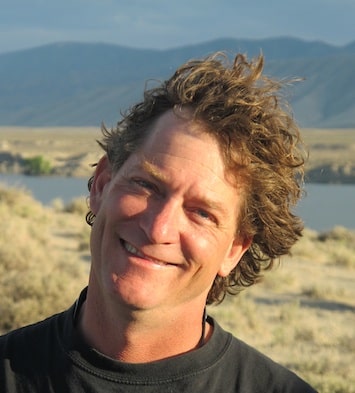 Brock Dolman
Co-Founder; Program Director
Brock Dolman (He/Him) co-directs the WATER Institute, Permaculture Design Program and Wildlands Program. He has taught Permaculture and consulted on regenerative project design and implementation internationally in Costa Rica, Ecuador, U.S. Virgin Islands, Spain, Brazil, China, Canada, Zimbabwe, Tanzania, Democratic Republic of Congo, Cuba and widely in the U.S. .
Kate Lundquist
WATER Institute Co-Director
Kate Lundquist (she/her) co-directs the Occidental Arts & Ecology Center's WATER Institute and the Bring Back the Beaver Campaign. Collaborating with landowners, communities, tribes, conservation organizations and resource agencies across California, Kate works to implement beaver and process-based restoration to conserve watersheds, recover listed species, increase water security and build resilience to climate change (www.oaec.org/beaver).
---
Concepts Coined
Conservation Hydrology
Conservation Hydrology emphasizes community-based watershed literacy, planning and action. It challenges the current "dehydration model" of human development and advocates for a "rehydration model" based on the mantra:
Slow it – spread it – sink it!
Basins of Relations
Watersheds are catchment basins of varying sizes that collect surface water and groundwater in a given geographical area. "Basins of relations" is the notion that our watersheds are complex, living systems full of organisms that rely on us to be aware of how our actions impact the waters we share.
---
WATER in the Media
From numerous mentions in newspaper and magazine articles, radio shows and films to awards such as the Paula Lane Action Network's 2014 Badger Spirit Award, the WATER Institute is honored when our work receives recognition. See our full list of media appearances and awards:
Civic Involvement
Over the past decade, many water agencies and organizations have looked to the WATER Institute for consultation and support. We are honored to volunteer our time to support the important work of groups such the California Roundtable on Water and Food Supply, the California Beaver Working Group, the Greywater Alliance Advisory Board.
Learn more about our Civic Involvement >
Public Outreach
We present to many different audiences across Sonoma County, throughout California, and in various countries abroad. Each talk is customized to address the unique ecological, land use and community issues associated with the watershed we are presenting in. We take into account the concerns of the constituency we are addressing and tailor our talks to meet the needs of this diverse array of communities.
Learn more about our Public Outreach >