Bring Back the Beaver Campaign
2009-Present
North American beaver (Castor canadensis) are what biologists call a "keystone species" as the habitat they create benefits many other species. Their dams improve water quantity and quality, increase late season flow and reduce the impacts of flooding. Beaver bank burrows and food caches provide critical habitat for many native and endangered California species. Despite these benefits, current California beaver policy solely focuses on recreational hunting and lethal nuisance management. In response, the WATER Institute launched a Bring Back the Beaver Campaign to educate citizens about the importance of beaver. In order to improve water supply for humans and the environment and increase resilience to drought and climate change, we are working to integrate their management into California policy and regulation.
To learn more, contact Kate Lundquist (ext. 118) or Brock Dolman (ext. 106).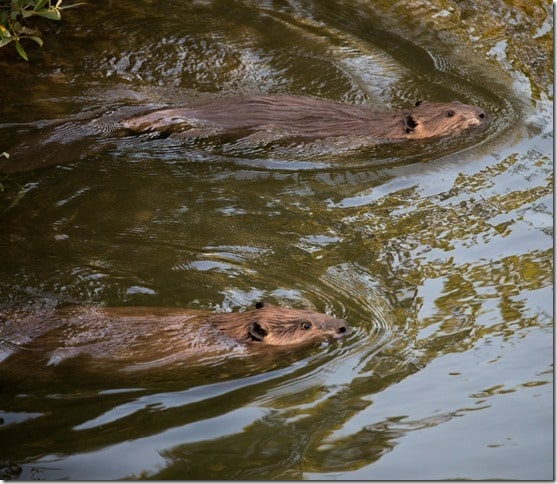 To learn more about beaver and to help promote their water saving abilities in California we suggest the following:
The WATER Institute collaborates with agency scientists, environmental organizations, consulting biologists and interested citizen activists to support existing colonies and, where appropriate, re-establish beaver to enhance watershed restoration and salmon recovery efforts.
Support the Bring Back the Beaver Campaign
and show the world that you are a 'beaver believer'!
Publications