FISCALLY SPONSORED PROJECTS
Fiscal sponsorship gives an administrative home to new social change organizations who don't have or need their own 501-c3 by providing accounting, tax, HR, strategy and fundraising support. OAEC is honored to play this important role to host and incubate nascent social movement projects and programs, and we are proud to feature their work here.
OAEC has had a long history of offering fiscal sponsorship, including our flagship fiscally sponsored project, CalCAN, which grew from a tiny seed of an idea to a large statewide coalition over the course of their ten years with us. We prioritize working with projects with whom we have had long-standing programmatic relationships.
Looking for a fiscal sponsor for your budding project? Contact
FISCALLY SPONSORED PROJECTS NEWS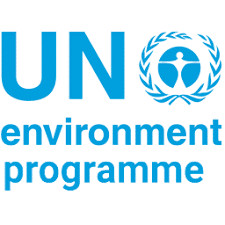 Last month, OAEC was proud to support our fiscally sponsored project, Fenceline Watch, by applying and successfully receiving accreditation under the UN Environment Programme (UNEP)! Fenceline Watch is an environmental justice group fighting toxic pollution in … Read more
People Over Plastic, a fiscally sponsored project of OAEC, is a BIPOC storytelling collective working towards an anti-racist, plastic-free future. POP's wildly successful Season 1 podcast brought us stories of … Read more
---
Peak Plastic Foundation
Peak Plastic Foundation creates integrated storytelling campaigns to fight plastic production and pollution and to empower global collaborative action. Peak Plastic Foundation was founded by Megan Ponder and Stiv Wilson, who have been collaborating for over a decade on plastic pollution advocacy projects across a wide range of experiences, most recently as creators and producers of The Story of Plastic film. Peak Plastic Foundation builds inclusive and strategic campaigns and supports frontline partners with surge capacity for accelerated actions and results.