OAEC brings on two Program interns each year to support a wide range of OAEC programs and departments including courses/events, fundraising, retreats, and communications. Interns are an integral part of the … Read more
---
INTERNSHIPS OVERVIEW
Each year, OAEC hires a cohort of enthusiastic interns to live and learn at OAEC for 11 months. Interns work 24 hours per week in one department – Program, Facilities or Garden. In exchange for their work, all interns are given a private, cozy place to live, community meals (including access to a fully-stocked kitchen, pantry, and on-site garden veggies and orchard) and use of all OAEC facilities (hot tub, swimming pond, etc.) Interns also receive free participation in the OAEC Permaculture Design Course, a $300 monthly stipend, and generous vacation and sick leave. Interns take part in the life of the residential community and participate in community cooking and chore rotations. There may be opportunities for additional paid work on site, though these are coordinated separately from the internship.
---
MORE INFORMATION
Internship length: Depending on the year, most internships begin in late January and end in mid-December.
Intentional community: Interns participate as members of our community while at OAEC. We share meals and facilities. All community members also have collective responsibilities, with all residents participating in scheduled cooking, cleaning and chore rotations (these are in addition to intern work hours). We celebrate non-sectarian diversity and are fully committed to maintaining a pluralistic, supportive, and honest working and living environment. The community is comprised of approximately 17 people, including 2 teenagers.
The land: OAEC is located in western Sonoma County on 80 acres of organic gardens, meadows and forest of oak, fir and redwood. During free time, interns are encouraged to take advantage of the facilities, which include:
backcountry trails
a large swimming pond
a library/meeting room
industrial kitchen and pantry
a hot tub
a cedar sauna
Housing: Intern housing is provided, with each intern having their own cabin that is completely private and free-standing. Each of the units vary in regards to size and amenities, but all are rustic and conducive to a simple lifestyle. Interns share access to the community bathhouse and hot showers.
Meals: A highlight of living at OAEC is the food! Produce is largely from the Center's renowned gardens and other high quality, locally sourced ingredients are available for personal meals. During OAEC courses and events, meals are cooked by professional chefs. When there are no visitors scheduled, residents take turns cooking a shared dinner together every night. Breakfast and lunch are ad-hoc or on your own with full use of the kitchen and pantry ingredients. While OAEC maintains a vegetarian communal kitchen, it should be noted that not all residents are vegetarians.
Course participation: Interns have the opportunity to participate in our Permaculture Design Certification course.
Other Benefits: Interns receive a monthly stipend of $300 and are given generous vacation and sick leave.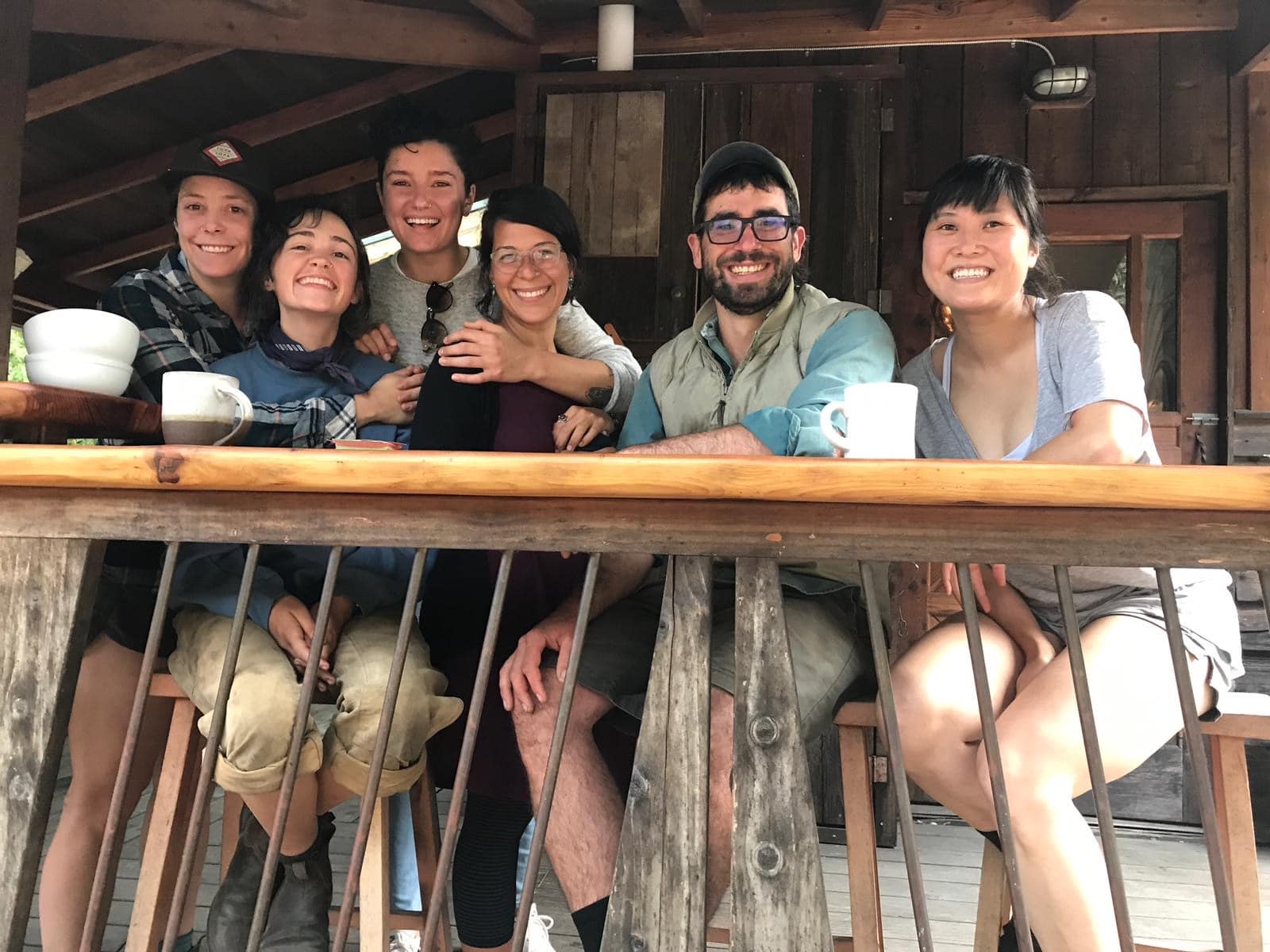 OAEC seeks individuals who embrace living simply in a semi-rural community while working in a thriving nonprofit organization. Applicants should be flexible, energetic, comfortable in groups, and able to manage a diversity of challenges. A good sense of humor, communication skills, a positive attitude, and a willingness to learn are essential attributes of prospective interns. Each internship is intended for one person, as we cannot accommodate spouses, children or families. Due to the sensitivity of our natural environment, pets are not allowed.
Apply